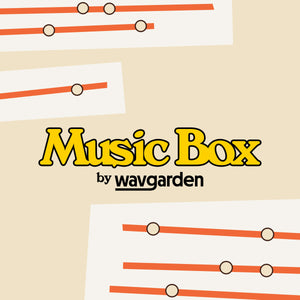 Organic in every way. Perfectly imperfect. Literally made for MIDI. Yet, somehow, in a landscape overrun by pianos, strings and synthesizers, the music box got lost in the producer's go-to toolkit. Time to bring it back.
We deep-sampled a music box and turned it into a Kontakt, Ableton and EXS24 sampler instrument. 
Compatibility:
- Ableton sampler (works with Ableton 10 and up)
- Kontakt library (works with the free Kontakt Player or Kontakt 5.7.3 and up)
- EXS24 (works with the latest Logic Pro X sampler)
BONUS:
As a way to say thank you we added 9 free bonus Kontakt libraries, we made from rare Carrilon Bells and Barrel Organs.
Special thanks to Museum Speelklok, Utrecht for providing the opportunity to record these instruments.