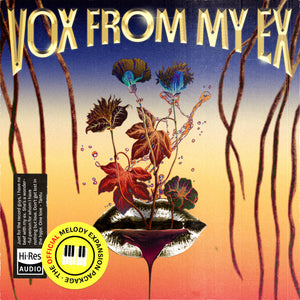 Tantu present: 
"Vox From My Ex"
- a wavy vocal samplepack made from the vocals of Tantu's ex girlfriend. The pack meets all your needs in vocal-chops, one-shots and loops.
"A couple of years ago I made some random vocal recordings with my ex girlfriend. I started using these in my beats and found that through processing I could turn them into amazing sounds. I love the organic character of vocal samples. After we split up I didn't really look at the files any longer, until I realized I wanted to finish this pack. I'm very happy that my ex allowed me to use and distribute these sounds."
Vox From My Ex contains over 90 original samples & loops:
- 42 vocal samples (dry + wet, 84 total)
- 8 bonus vocal samples
- 20 vocal melody loops (key + bpm labeled) [Melody Pack Only]

- 20 instrument compositions, built around the vocal melody loops [Melody Pack Only]
All sounds & loops are properly labeled by BPM & Key and will automatically sync to the BPM of your DAW project.